Rennsport Reunion VI
2018-10-17
What's the best way to celebrate the 70th anniversary of the brand?
The answer is no other than by attending Rennsport Reunion Six in Monterey County, California! The largest gathering of Porsche enthusiasts in the world takes place once again at the Laguna Seca Raceway. Rennsport Reunion started in 2001 as a way to honor Porsche's motorsports legacy. Since then, it has become the largest meeting of their cars and fans in the world. How many people attended? Over 81000.
Check out our video about the event
About 2000 vehicles were on display, close to 50 legendary drivers, and 500 historic and customer cars were present, including 350 cars racing. The Porsche community is one big family. There is a lot of love, passion and plenty of flat six vibes. The numbers themselves prove that it is not just a car brand, but something much more. To many, Porsche is a way of life with over 70 years of iconic motoring history. Rennsport Reunion is a great opportunity for friends and fellow enthusiasts from all over the world to get together and unite. We reunited with many old friends and made many new ones from all over the world, including from Poland, Sweden, Denmark, Germany, France, Netherlands, Mexico and the United States.
What makes Rennsport Reunion so special is that you can spend some time talking with legendary engineers and drivers, such as Hurley Haywood, Derek Bell, and Jacky Ickx, and thirteen current Porsche Factory drivers, including 919 Hybrid Evo driver Timo Bernhard. Ferdinand Porsche said once "I couldn't find the sports car of my dreams, so I built it myself".
The original Porsche No. 1 was displayed at the official booth and even taken to the track, piloted by Dr Wolfgang Porsche, Chairman of the Supervisory Board of Porsche AG and son of Ferdinand "Ferry" Porsche. A few of the highlights at Rennsport Reunion which will go down in history and will be remembered by future generations of brand enthusiasts include a tent with thirteen 959s, motorsport historic collection, and a paddock full of race cars and teams.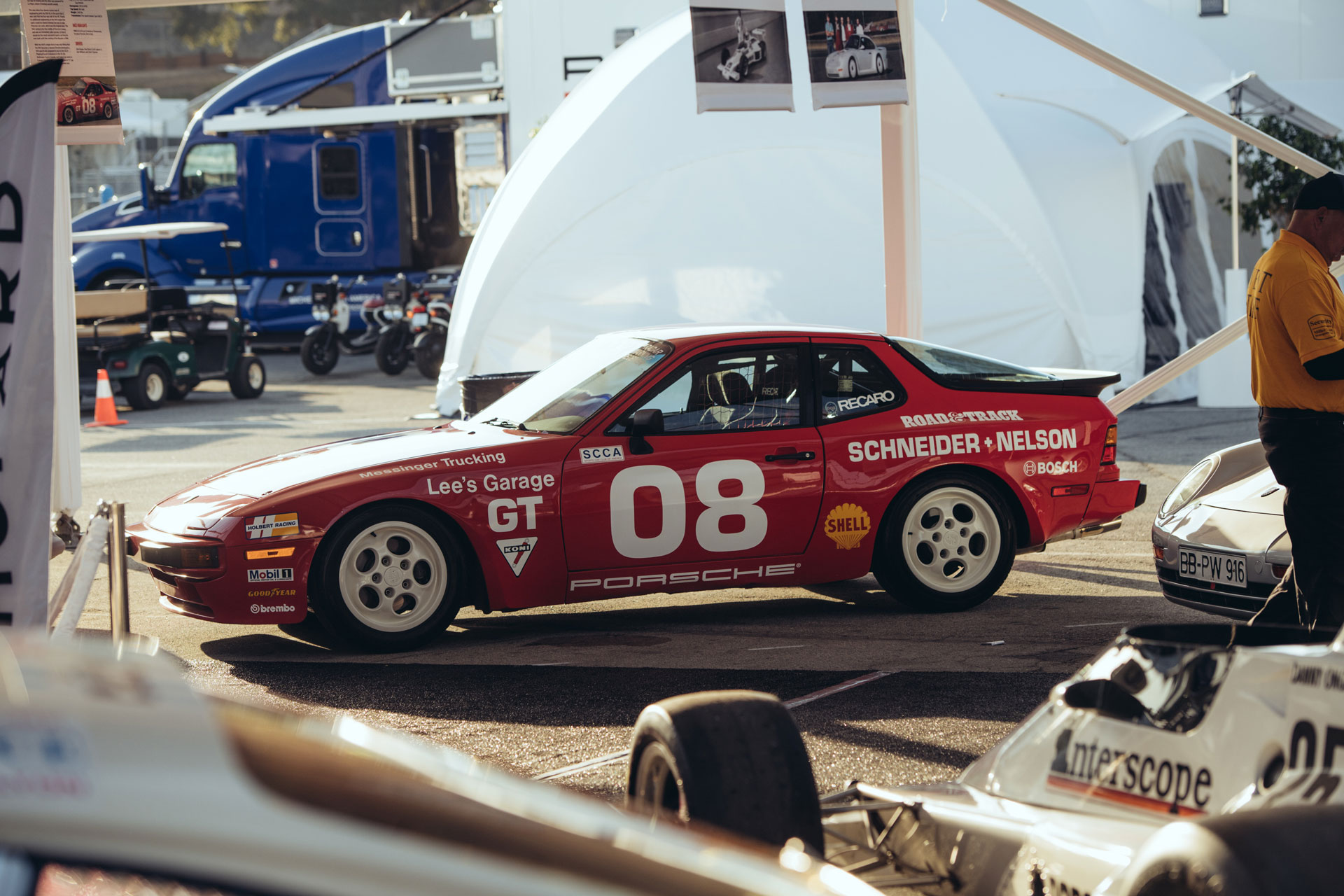 There was also the world premiere of the new 935, which you may know by the name "Moby Dick". It is one of the most spectacular new cars we saw at the Rennsport Reunion. I only need one word to describe this event. Epic! So many great cars and people bonding in harmony at Laguna Seca, a beautiful race track. It was great to spend this long weekend with our fellow enthusiasts that we could call a family and fully charge our flat six batteries! We'll have to wait another four years for Rennsport Reunion Seven, but I'm sure our patience will be rewarded.