The 964 Targa – A perfect wedding car
2021-09-19
Idea behind this project was to mix the elements typical to Porsche from different eras. The time was tight, as car besides upholstery was supposed to get also a mechanical overhaul, we were limited to make magic only on elements like:
Recaro CS seats
door cards and rear cards
rear seats
floor carpet
central console
targa roof
new aftermarket audio with Blaupunkt Bremen SQR46 radio
Every project starts with an idea of what would be the final outcome in the clients eyes. Here was no exception. Client knew it needed to have a black leather upholstery, dark carpet, comfortable aftermarket seats and a houndstooth… classic Porsche look – black leather and black/white houndstooth. The first picture that was shown to us was the interior of a Cayenne GTS.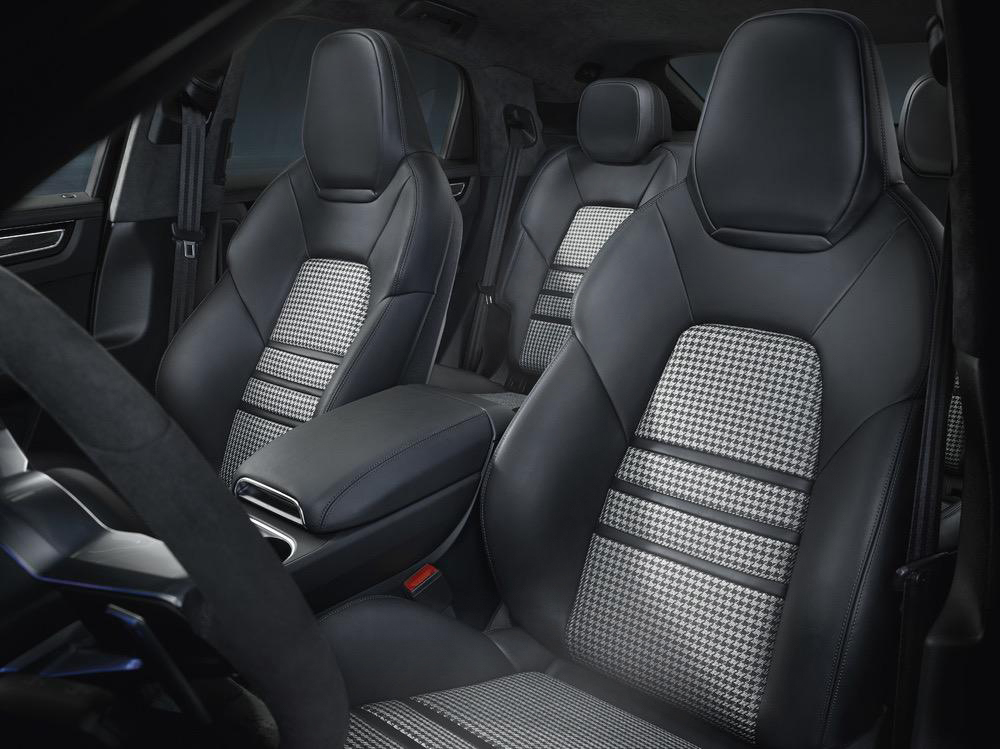 When we looked at Recaro seats they were not even close. Since the G model had this characteristic shape of inner cushions in their seats so the natural way was to follow the same path. Pawel made his magic and first sketches revealed the final shape of the new CS covers. A modern touch to an old car.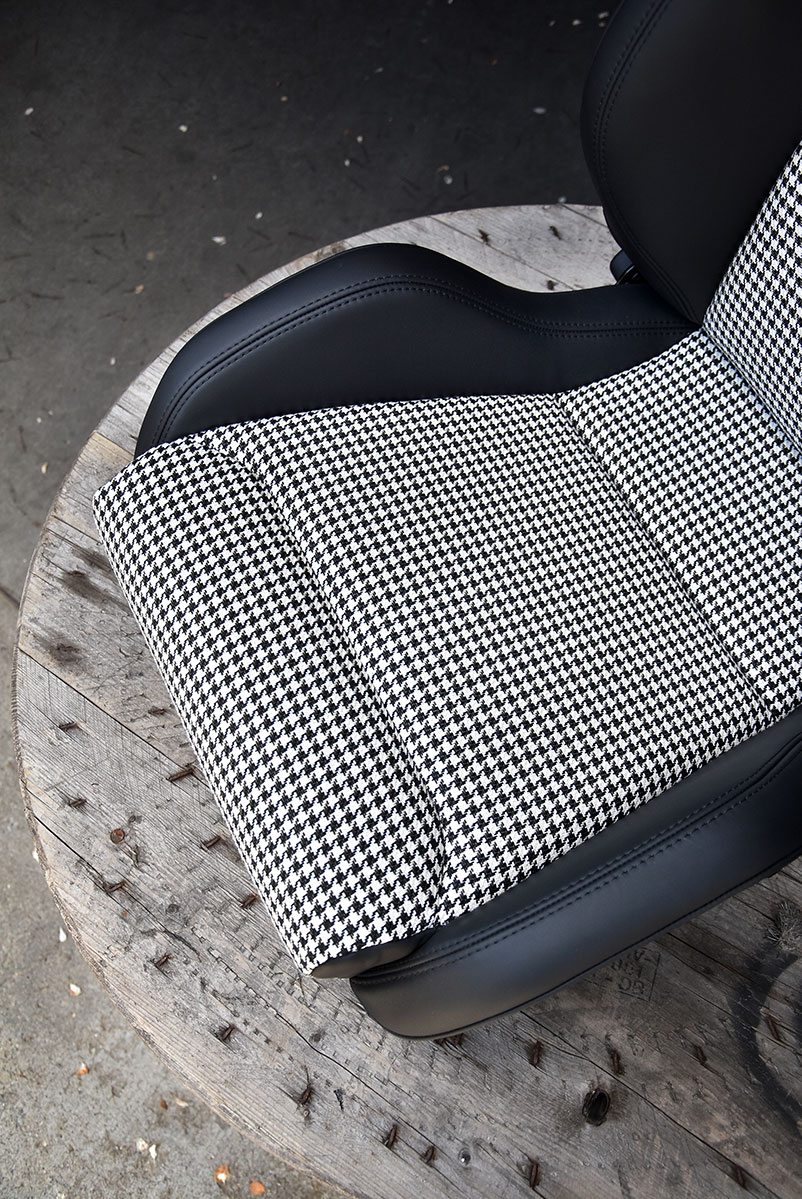 Rear seats were just the extension of the fronts with that unique design:
We had black leather and houndstooth on the seats so we needed to add just a small accent on the sides. This 964 received our R style door cards with double stripes of textile. Same was made for the rear cards, all with the diagonal stitching. For a clean look we hid the speakers under the door cards perforation.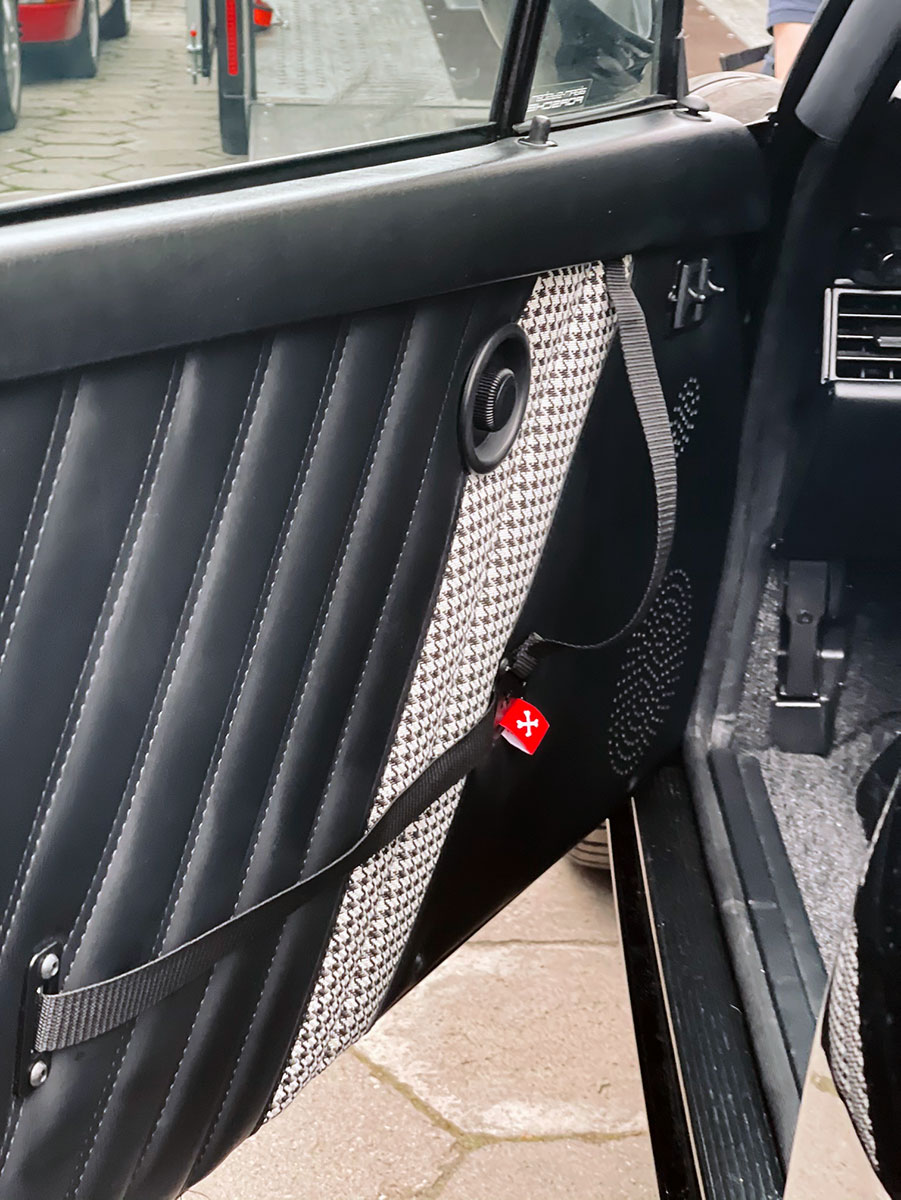 Icing on the cake ended up being the boucle type floor carpet. They were originally used on the 356, 912 and early 911. To be frank it's my favorite type of floor material that can be used on classic cars. What color would be practical and good looking other than a dark anthracite. This included a front trunk mat, main floor carpet as well as floor mats.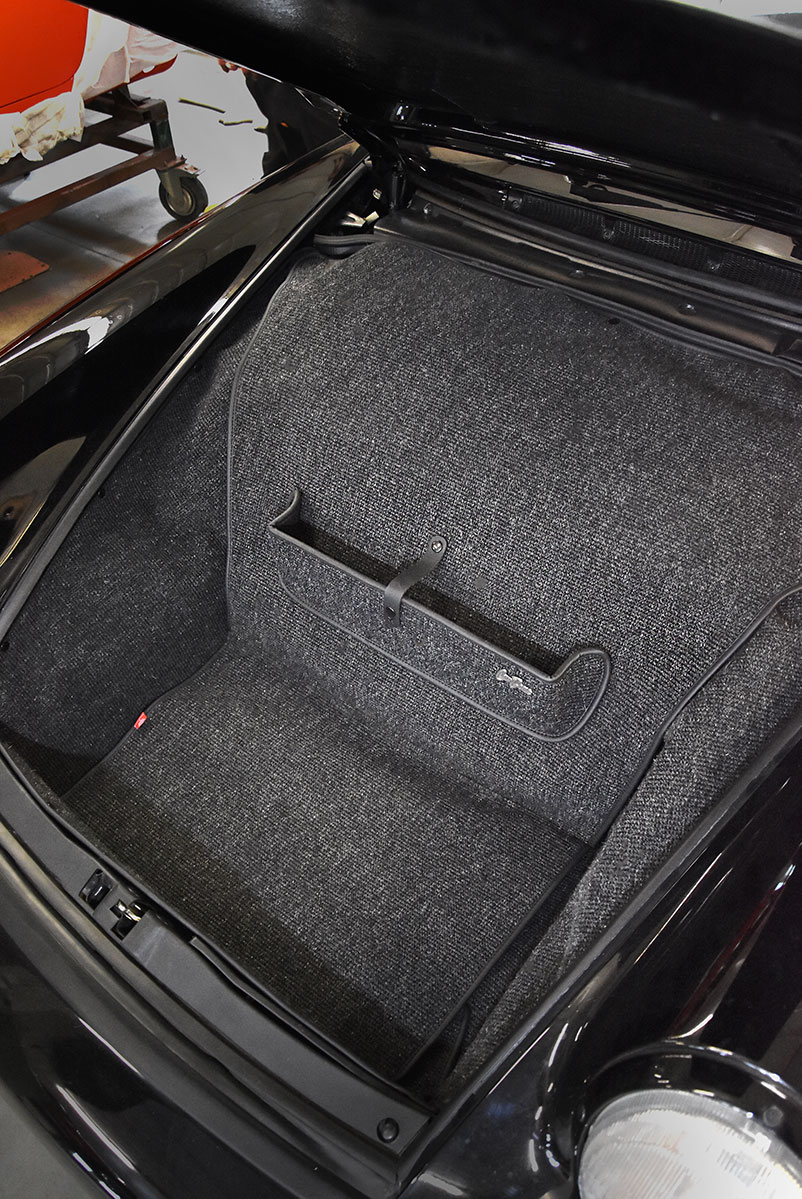 And don't forget about the targa roof, which was stripped to bare metal and fully restored to the OEM spec.
Such a mix gave this unique feeling, feeling of rightness, Porsche rightness. All elements work in a harmonious way. Old meets new.
"This car stole the show." – client said after the wedding.
For our team those are the best words to hear after such a great work was delivered.