Didn't find what you're looking for?
Just ask!
We've got plenty more, and can make pretty much anything.
Description:
The mats were created to make the engine compartment beautiful, not just technical and boring. No fire in case of fire thanks to the FAR vinyl used for planes. We can match the mat to the colors inside the car. Color choices available.

 This is a product that is completely reversible. It doesn't damage the car. No need to drill any hole. You just assemble it and you're done. You mount it with OEM screwed clips and temperature resistant glue.
The product itself is plug & play and you can install it yourself, but due to the hard-to-reach mounting location, it can be more troublesome. There is not much space there, so you have to remove the intake manifold from the engine, you have to dismantle the actuators holding the hatch up. It is quite difficult and time consuming.

What's included in the set:
Please, let us know if you need additional nuts. We'd be glad to supply them.
Materials:
The top part is fire resistant vinyl with FAR 23.853 regulation used for aviation. This vinyl provides increased durability during flame exposure. Underneath is a soundproofing foam with high temperature resistance. The foam combines the advantages of water resistance and flame retardancy (meets the MVSS 302 and FIAT 50433 standards, ignition at 250°C). The insulation mat has been equipped with a special TPU membrane that breathes. The product is also resistant to most chemicals, water and oils.The border is trimmed with the same vinyl as the surface. The eyelets on which we fasten the mat are aesthetically finished with leathercraft rings.
Personalization:
We can personalize the mats with the color of the thread, vinyl. Available colors of materials are visible in the photo below and in the gallery. Additional personalizations only after contact, e-mail arrangements.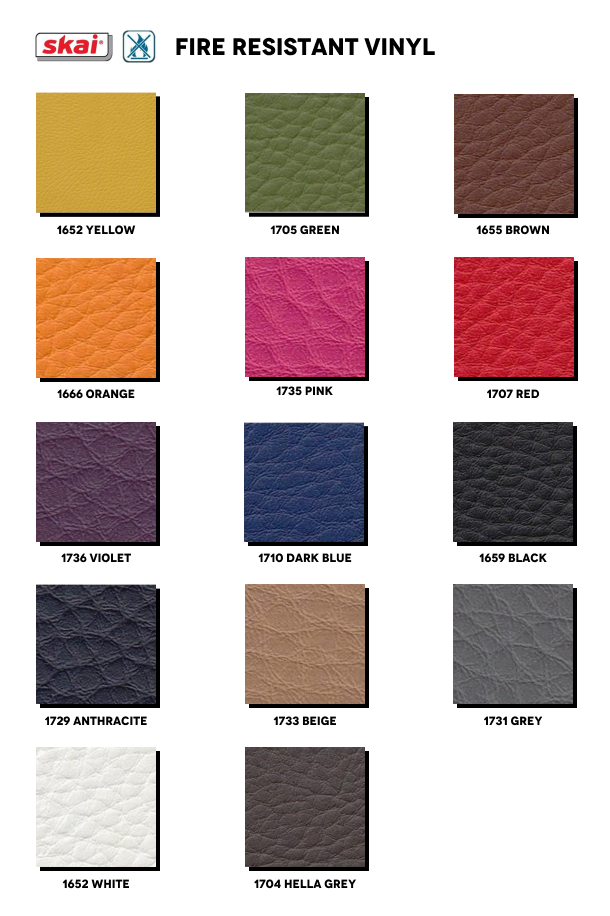 Models:
This mat fits ONLY G-models produced between

1974-1989

.